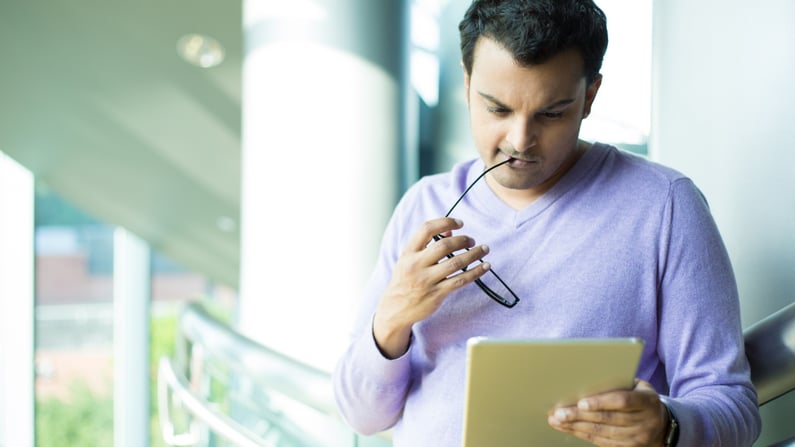 Whether you're in the solar industry, construction management, software development or you sell widgets, you're most definitely sitting around the table with your team trying to figure how to grow revenues in 2017. With such a self-seeking goal in mind, it's important that you keep your prospects and customers close to heart.
Think of the journeys that your audiences go through before and after they make an investment, or make a big purchase. What questions are they asking? How long and how far does their journey go?
The most important thing you should be discussing is how your team can provide the answers your audience is looking for, and how your company can be a dynamic presence throughout their journey.
Innovative and successful companies are pouring their resources into creating and promoting content that helps position themselves as a helpful resource throughout the buyer and client journeys. This content is proving to increase the closing ratio of new leads and maximize lead generation from existing customers.
Here are a few main reasons why providing useful content is imperative to success in 2017.
1) A Great Product or Service Isn't Enough
Its referred to as "Buyer's Remorse", or "The Sorrow of a Sucker". It's when you're being courted and catered to by a company that's trying to earn your business and after you finally decide to sign-up, "poof", they disappear into thin air. And then you find yourself hanging on the crumbling edge of regret and uncertainty. It really sucks when that happens.
Savvy executives understand that a tremendous amount of resources need to be poured into the experience that prospects go through after they have been converted into customers.
Your customers are an incredible source of revenue, both new and recurring. Providing useful content resources will help them reach their goals; this is the ultimate strategy for turning your customers into evangelists for your brand.
When they are excited about you, customers tend to:
Refer the people they care about most (this is huge!)
Go online and write positive reviews about their experience
Upgrade, add-on and purchase other products and services you offer
If you have been following us this month, you know we have been talking a lot about lowering marketing costs in 2017; we know that there is no better way to maximize profits than to drive as much revenue from your existing customer base as possible.
2) Useful Content Compels Us into Action
When we are experiencing the symptoms of a problem, we want to fix them. Sometimes we act quickly, other times more slowly. Regardless of the urgency, our basic human instinct is to scratch when we have an itch. When we find information that helps us become better scratchers, we sharpen up our nails and get to work; or we buy a back-scratcher.
Entrepreneurs and company leaders are no different. The obstacles and opportunities that present themselves to your company require you to make changes to existing operations, adopt new practices and pivot into completely new directions. In many cases, a useful piece of content will catalyze actions towards progress.
You are a great company, so figure out ways to create content that:
Expresses an understanding for your audiences' challenges and opportunities
Provides a solution that helps to solve problems and accomplish goals
Positions your product or service to be the option your audience chooses
3) "We Want to Be Free, to Do What We want, Any Old Time"
Have you ever asked someone a question and they respond with, "just Google it"? And with their response, did you lose part of your dignity because you knew that searching online should have been your first move?
Ya, us too. But seriously, why didn't you think of that?
The internet, needless to say, has completely transformed the way we access and consume information. Instead of feeling stupid in public, we can inquire in private. Ah, the relief. We are free to learn and explore topics of interest without feeling pressured to buy something or hire someone. It's really easy to go online and learn; the really smart companies are the ones who are teaching you how to solve problems or exploit opportunities.
When you find content that is really helpful, the provider of that content gets to be in a position of authority on the subject-matter of interest. In our digital world, your brand is either a provider of content or, your brand is irrelevant.
If your audience finds helpful content from your competitor, then who is in a better position to win? You, or your competitor?
Conclusion
Creating something for the people that matter most, your customers and prospects, will pay dividends to you. So in your strategy meetings, focus on the places your customers go, convince them to choose you, and be the recipient of your customers' adoration.
We are publishing the long anticipated 5 Step Guide to a Better Customer Referral Program. We are offering exclusive early release access to those who engage with our content.