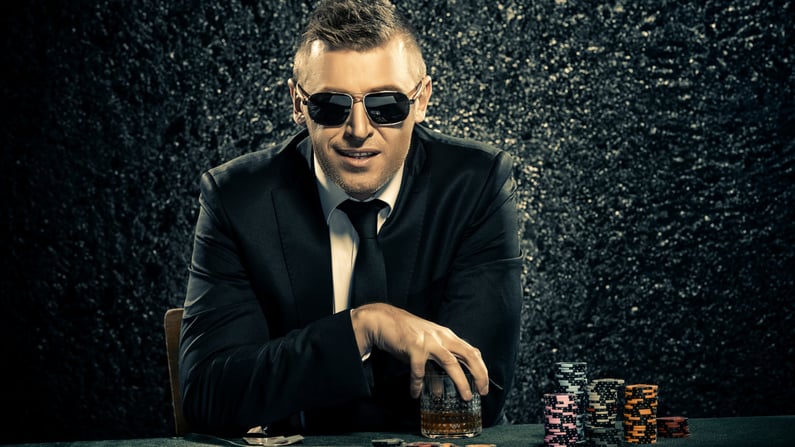 The most successful poker players are the oneswho know the numbers better than anyone at the table, they are continuously seeking to play the hands that provide them with the most favorable probability to win. It takes discipline and hard work, but it's the best way to go all-in.
It's time to look at your lead generation the same way; take a scientific approach.
As you consider your current lead generation strategies, and ways to increase your profitability, it's important to understand a few key metrics in order to make informed decisions and take smart, calculated risks.
These are the metrics you want to focus on in order to be the best lead generator possible.
Customer Lifetime Value: What do you stand to gain?
If you are a building contractor, or a construction service-based company, maybe a customer only buys from you once. For the sake of simplification, let's assume that you provide a one-time service.
Let's say the average new customer generates $25,000 in revenue. And let's assume your net profit margin is 20%.
So when a customer makes a purchase, that project generates $5,000 in net profit. And they only make that purchase once, keeping with our example.
So your CLV is $5,000.
Knowing your CLV is the foundation for determining marketing budgets. Regardless of your cash flow circumstance, the quickest path to lead generation improvement is understanding the next need-to-know metric.
Cost per Lead: What do you pay for each new opportunity?
To determine your best-performing lead source, let's take it a step further. Your best shot at lowering your marketing costs, and increasing profits, is by being an effective manager of your CPL.
Are you buying leads? Are you focused on trying to increase your SEO? Are you running some PPC campaigns? Are you promoting an offer on Facebook? Not every channel has the same lead cost.
The bottom-line is, if you're trying to generate leads, someone on your team needs to know your cost per lead. To calculate your CPL, just divide your total advertising dollars spent by the number of leads that came in.
Let's say this quarter you had $20,000 in lead generation costs, and got 1,000 leads from 2 different leads sources. That would mean your average cost per lead, across two sources, is $20.
Now focus on generating more leads from the source with the highest closing-ratios, which tends to be customer referral leads.
Cost per Acquisition: "How many licks does it take...?"
How many leads does it take to generate a new sale; in other words, what is your closing ratio? Simply put, how much are you currently paying in order to generate $5,000 in profit?
Think of your CPA in reference to your marketing costs. On average, what are your costs in order to generate enough leads to close one new deal (AKA conversion ratio)?
Let's say out of every 100 leads generated, you convert one new sale. Remember your CPL is $20.
That would put your CPA right at $2,000
Play the Numbers & Play to Win
Improving the way you generate leads may seem daunting and you may be extremely frustrated. But if you don't know these numbers, then there is no way you know what your first step should be. And that probably makes you even more frustrated.
But do not dismay, bookmark this post as a reference and start crunching some numbers. The road to better lead generation starts right here.
To conclude our example, every $2,000 you spend on leads yields $5,000 in net profits.
If you play by the numbers, then you have a chance to win big. The place to look to increase profits is by driving your CPA down. So find the leads that you have the best chance of closing and generate as many of them as possible.