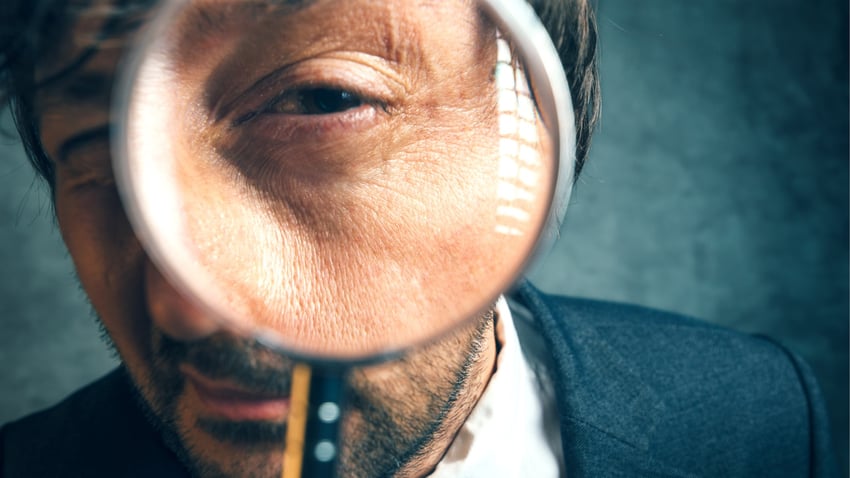 You're looking at the numbers all the time, right? Anytime you want to understand how things are going, and how your business is performing, you're undoubtedly spending time staring at reports searching for symptoms of problems and signs of opportunity for improvement.

If you're like most SMBs, then you're definetly talking all-the-time about where new business opportunity for your company is. And you're most likely pursuing those sources rather agreesively, or at least you should be.
Referrals are the best leads; the first place to look for new leads is within your company.
It's a best practice to look at departments in your company that are revenue-focused such as sales, marketing & customer service.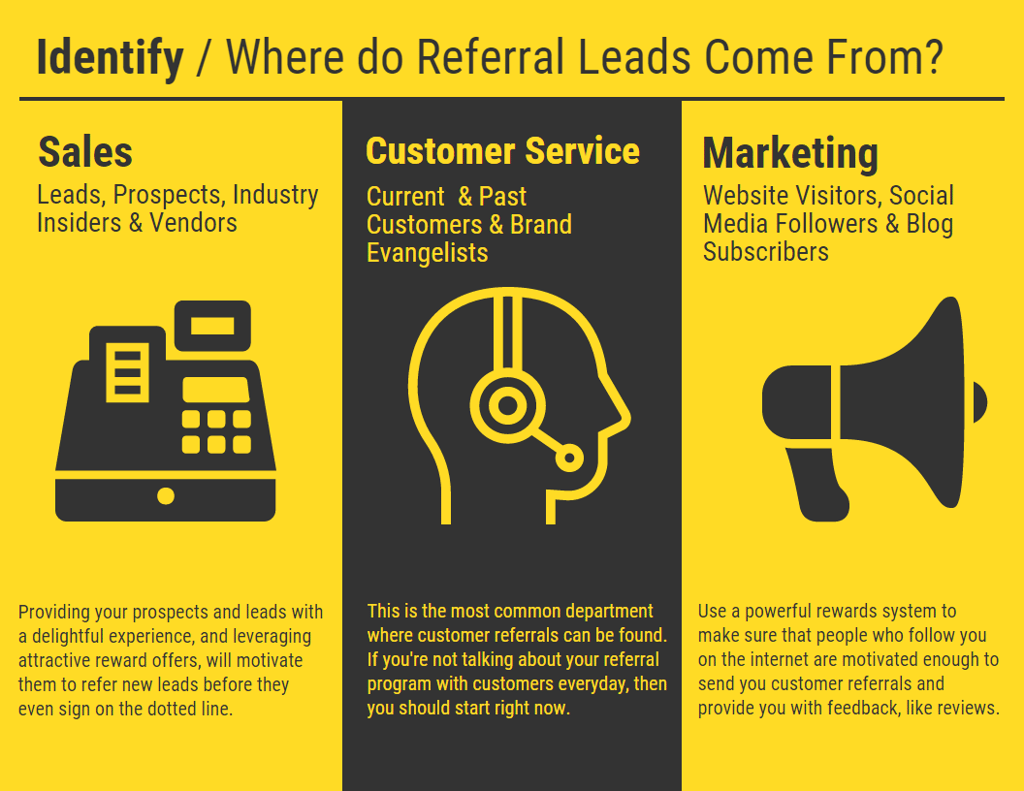 Whether you have one person, or teams of people, in each department, pay close attention to each audience separately. To be successful, you will want to approach generating referrals from each source slightly different.
The goals and needs of your sales prospects are different than those of current or past customers, so you'll need to tailor your referral marketing approach accordingly.
When you look at each department, focus specifically on the people that each department interacts with.
A straight-forward breakdown looks like this:
Sales – Leads & Prospects, Industry Insiders & Vendors
Customer Service – Current and Previous Customers & Brand Evangelists
Marketing – Website Visitors, Social Media Followers, Blog & Newsletter Subscribers
The best part about this exploring your internal sources for customer referrals is that it forces you take a hard look at your audience. The purpose of this is to segment the different groups within your audience so that you can build your customer referral program with each group in mind. This will result in a program that brings value to all members of your audience regardless of who they are or where they come from.