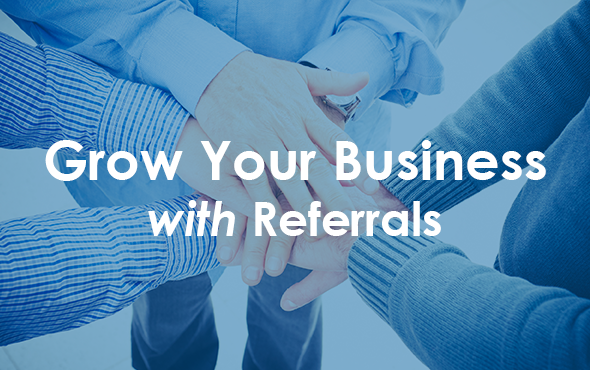 Referrals are the lifeblood of most businesses, but even knowing that to be true, many business owners struggle with how to effectively grow their businesses through the use of referrals.
Here are some strategies to help just about any type of business increase its referral rate:
If you send out a regular paper or enewsletter, remind recipients that you value and appreciate referrals to their family members and friends.
Consider offering referral incentives up front to your customers, to motivate your them to be thinking about who they could send to you throughout the process of working with you. Incentives might be discounts, gift cards or cold hard cash!
If you use social media for business, ask for referrals through those channels. Your customers and connections can then easily share your post with their connections.
Send "thank you" cards to your customers, both for their business and for referring others to you. This can be done with electronic messaging too, but receiving a paper gift card in the mail a few days or a week after a sale can help reinforce your value and adds a personal touch to the business transaction.
Get your own custom branded referral App! GetTheReferral.com's easy referral App is designed to help make it easier for your Reffiliates to send you more of the kind of customers you want, helping you grow your business.
By implementing one, a combination, or all of these strategies, business owners should see an increase in referred business. Are you ready to grow your business with referrals? Contact us to learn more!