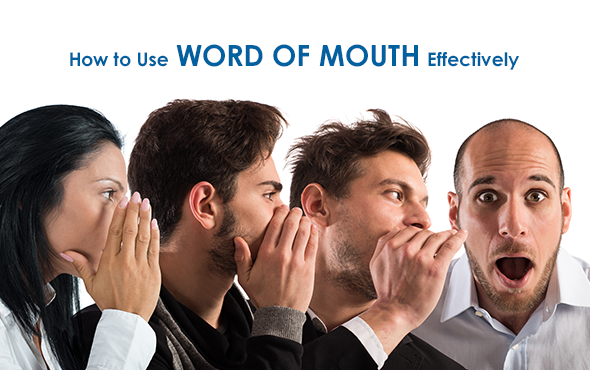 Why Do Word of Mouth Marketing?
Word of mouth marketing works. It shortens the distance between a business and its customers, and it makes it easier for customers to feel they are getting personal attention. Word of mouth marketing also tends to raise the level of customer satisfaction, and it encourages customers to refer people they know to the business, so they can become customers.
Word of mouth marketing is also very inexpensive compared to more traditional types of marketing. It used to be – in Small Town America – the way most marketing was done. Suppliers and customers met and talked about successes and problems. Then they decided to do something. Marketing eventually became 'a science' and it took specialists and folks with MBA's to understand it and to work out how to deliver it well.
Yes, 'marketing' is a science, but 'marketing' is also what happens when a potential customer comes across a product, service or business that might be 'right for them' and they decide to think about it, look into it, make contact with the supplier, and then to see if they should buy.
That is marketing in its most simple definition. And that is exactly what word of mouth marketing achieves. It gets people who already feel good about a product, service or supplier to suggest to someone else that they should try it as well.
Why Do Some Businesses Not Invest In It?
Good question. In some cases it's because 'word of mouth' seems so random and so unreliable. You can't control what someone says the way you can control what an advertisement says or a marketing letter says.
Another reason is probably that those businesses do not really understand how they can use word of mouth marketing as the glue to hold all their other marketing together. So, let's look at 5 tips to use word of mouth marketing effectively.
1. Words Do Not Have to Be Actually Spoken
Today's world is full of texts and Facebook posts, Instagram shots and LinkedIn conversations. Social media has replaced the old small town's gathering spot, so use it. Most businesses, or their employees, use these social media gathering spots, so make the most of it, and deliver your word of mouth marketing using today's communication channels.
2. Have a Strategy and Set Goals
You know your marketing messages and you know your marketing goals. Put together a strategy to make sure you deliver those messages via those channels so you achieve your goals.
3. Build Your Strategy on the Basics
Those basics, again, are:
Shorten the distance between you and your customers
Help your customers to feel they are getting personal attention from you
Find ways to add to the feeling of customer satisfaction
Encourage your existing customers to refer their friends, family, work-mates, fellow club members and other associates so they can become customers, too
4. Decide Who to 'Word of Mouth' to
You can control who you speak to and what you say. You may not be able to control what others say, but you can do other things. You can:
Encourage all existing customers to join you on social media
Encourage chats about what they like and what they would change (and why they would change it)
Encourage chats that tell a good story about how your customer benefited from you, something an employee did for them, a product or service they bought and how they used it, a problem it solved, and a result it achieved for them
Encourage others to add their two cents
Target your market place influencers, so they get involved (journalists, ChamComm leaders, bloggers, etc) and spread 'the word'
Join other groups, and contribute to their chats, so your influence spreads
Come up with ideas you would like everyone's opinion on (it used to be called market research)
5. Stay Really Responsive
Always, always, always follow up with anything and everything, so the people you are communicating with feel valued and involved, so they stay engaged
You can respond in many ways. You can use typed words, make short videos (and encourage others to as well) that are informative, enjoyable and interesting. Videos of you or your product specialist responding to a 'thread' will have a great effect
Hold open days to bring these contacts in to see what you do and how you all do it
Reward contributors, to help them feel really valued - and to encourage others to contribute
Put these 5 tips at the top of your word of mouth marketing process. They will deliver for you. They will prove that word of mouth is not random but focused, not 'something to do eventually' but an essential strategy in today's social world.
Word of mouth marketing adds a whole new dimension to encouraging your Reffiliates to stay close and to refer more people - and to encourage others to become Reffiliates, as well. We'd love to discuss this in more depth with you, and to show you how you can grow your customer base simply and inexpensively, so please click here to contact us.