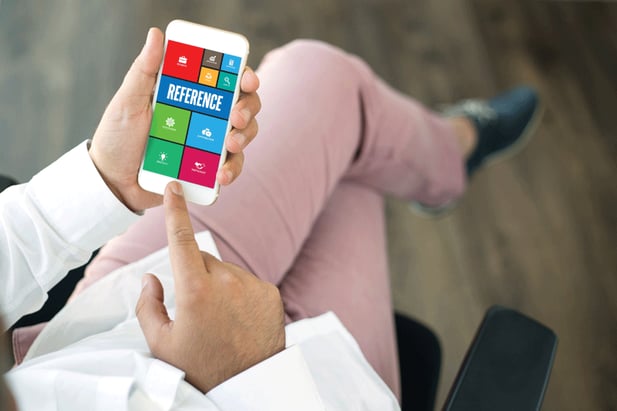 A customer referral program is a useful tool for businesses of all types and sizes. When you provide your customers with excellent service they are generally happy to spread the word about your business to the people they know. Establishing a customer referral program creates a systemized way for you to ask customers for those referrals and for them to get you the information. One of the best ways to set up the customer referral program for your business is to develop a mobile app. It can be a valuable tool but it may seem like a challenge to integrate a customer referral app into your business. There are a few proactive steps you can take to quickly turn your customer referral app into an essential part of your overall lead generation plan.
Meet your customers where they are
Part of integrating any new product or plan into your business is making it easy for your customers. When you set up a customer referral program for your business you are asking customers to do something extra. Many of them will be willing to provide referrals-as long as you provide excellent service-but they are not willing to go to a lot of trouble to get you those referrals. Putting your customer referral program into an app is an excellent way to seamlessly integrate it into your business. On average, people spend five hours a day on their mobile devices and most of that time is spent inside of apps. Your customers are frequently using apps on their mobile devices so it makes sense to provide them with an app for your customer referral program. It will not take a lot of time or effort for them to provide you with referrals because they already have their smart phone in their hand or nearby.
Get people excited about your customer referral app
Another way to integrate a customer referral app into your business is to get people excited about it. When your employees and customers are excited about what your app has to offer they are more likely to use it and tell others. One way to make a customer referral app exciting is to give incentives to your customers who provide referrals. The size and type of incentives you provide will depend on your business and the quality of each referral. You can customize the incentives based on the parameters you determine. There are few things that will get people excited about your app more quickly than the potential for earning cash or other rewards.
Get the word out
No one will use a customer referral app they do not know exists. You have to get the word out about the app in order for it to get utilized and integrated into your business. Start by educating your staff on the importance and benefits of the app. Have every point of contact in your company mention the app when they talk to customers. You can also ask your customers to share the app with others. The more people spread the word about your customer referral app the more quickly it will become an integrated part of your business.
Businesses continue to expand their marketing efforts into new areas of technology. A customer referral app should fit right in with all of the other online marketing efforts that you are using for your business. As long as you meet your customers where they are, get people excited, and spread the word about your customer referral app you should have no problem making it an integral part of your business.