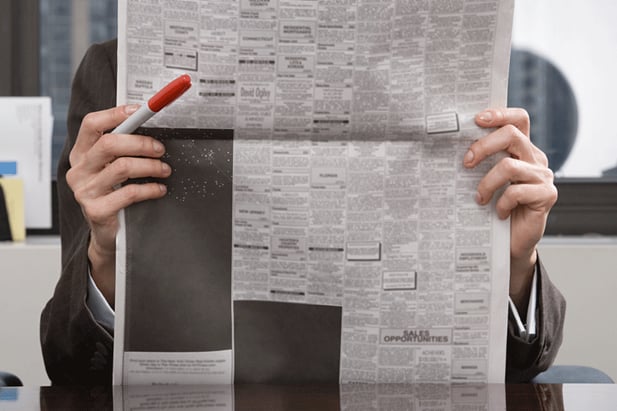 When is the last time you picked up a free publication full of 'for sale' ads? What about the sales section in your local newspaper? If you are like a large number of people the answer is that it has been quite a while. These spots may include some interesting finds but they are not the best place to run an ad if you want large scale exposure. It is highly unlikely that any tech savvy company uses the sales paper as their primary lead generation tool, but it serves as an easy-to-remember image about the relevance of your lead generation efforts. Sticking with old lead generation methods to the exclusion of more relevant methods may result in your leads drying up. The good news is that you can integrate many of the lead generation methods that were successful in the past with current technology that is relevant to the way people live today.
Tailor your lead generation efforts to your target audience
Tailoring sales and marketing efforts to the audience you want to reach is a tried and true lead generation method. But, technology has completely changed the way that businesses find potential customers. Technology can provide you with the ability to target very specific subsets of the population so the leads you generate are the most likely to turn into customers. Let's use solar panel sales as an example. The main segment of your target audience is residential homeowners. In the past, your only real option for generating leads was to target all residential homeowners. Now, research and improvements in technology can help you narrow your efforts to homeowners that are the most likely to purchase solar panels. In a survey of residential adopters of solar panels in Texas, the typical homeowner with solar panels made between $85,000 and $115,000 per year and had a home valued around $260,000. In addition, the vast majority-over 80%-of the solar panel adopters in the sample had a bachelor's degree or higher. This type of general demographic information is easy to find with a little research online. You can use this information to focus your sales and marketing efforts in areas that have people with similar demographics to the ones who have already purchased solar panels. Using technology to narrow your target audience will help you bring your lead generation efforts up to 2017 standards.
Make it easy for customers to refer their friends and family
Customer referrals are another way that businesses have historically generated leads. This method for lead generation was relevant in 1999 and continues to be relevant in 2017. But, the best way to get those leads from the customer to the company has gone through some major changes in the last eighteen years. Technology is the catalyst for change in this type of lead generation. Because of the ease in which consumers can find what they want online, providing an excellent customer experience is no longer the only thing companies have to do to earn the loyalty and recommendations of their customers. If companies want customers to help generate leads they also have to make the entire process-from research to recommendation-easy for the customer. Customers are 115% more likely to recommend a company to others when it succeeds at keeping the process simple. Because of technology like smart phones, consumers have instant access to information and applications that save them time and make life a little easier. This type of consumer is not going to send your company leads if the referral process requires a lot of time or effort on their part. So, the key to generating leads through customer referrals in 2017 is to make the process as easy as possible. You can do this by having a mobile application created for your customer referral program. Customers can download the app and easily submit referrals any time they speak with someone they know who is interested in your product or service. It is a quick and easy process and provides customers with the type of experience they want when they interact with a company.
Stop trying to generate new leads with outdated methods. Improvements in technology have provided you with many more options when it comes to generating qualified leads for your business. If you need help transitioning your lead generation efforts from outdated to relevant then contact us today.