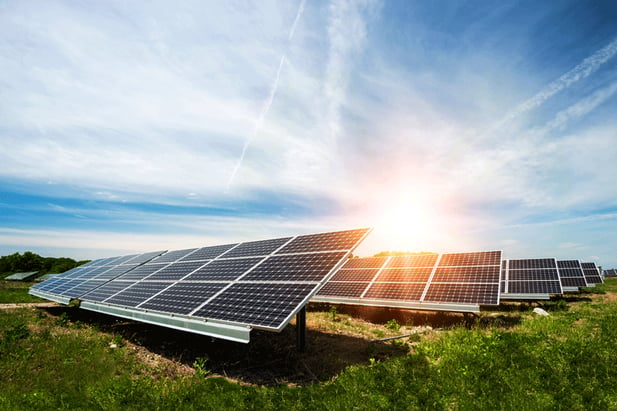 Generating leads is an essential part of almost any type of business. For solar companies, it is especially important to maintain a steady flow of leads because it can take time to convert a lead into a customer. One reason for this is the fact that consumers often spend time researching the benefits of using solar panels and learning about the process. When you get a new lead for your solar company you will likely spend time educating them further about the technology, benefits, costs, and installation process related to purchasing solar panels. It is important to provide potential customers with all of the information they need to make an informed decision. Because all of these things take time, you need to have clear lead generation strategies in place. There is a long list of possible lead generation strategies that solar companies can try, but they are not all created equal. Below are three effective strategies you can use to start generating more leads for your solar company.
1. Ask your current customers for referrals
One of the most effective lead generation strategies you can utilize at your solar company is customer referrals. The Word of Mouth Marketing Association (WOMMA) found that just one word-of-mouth impression has five times more impact on sales than a paid advertising impression. And, for purchases that require a high level of consideration (such as solar panels), the power of word-of-mouth increases exponentially. When you have happy customers then you have access to one of the most powerful marketing tools available for solar companies. Sometimes business owners are hesitant to ask for referrals or to instruct their employees to do so. Do not make the mistake of assuming your customers will automatically provide you with referrals! People are busy and may never think about providing referrals unless you ask. Make asking for customer referrals a part of your standard operating procedures so your employees understand the importance of asking this simple question.
2. Provide incentives in return for qualified leads
There are few things that inspire people to provide you with qualified leads more than incentives. When you provide incentives such as gift cards or cash you will find that customers are much more likely to provide you with leads. But, it is important to tie your incentives to some type of action that has to be taken by the person who was referred. For example, you can give a small incentive for any referral that leads to a full consultation. You can provide a bigger incentive for referrals that actually result in a purchase. When you tie your incentives to action it increases the likelihood that you will receive qualified leads from your customers.
3. Make the process of providing leads simple
In the age of instant access to information, you have to make it easy for your customers to provide leads. The Harvard Business Review found that companies who make things easy on their customers are 115% more likely to be recommended to others. That is a staggering statistic when you consider the impact that customer referrals can have on your solar company. The bottom line is that you must make your customer referral program easy to use in order for people to be willing to recommend your solar company to others.
You can integrate all of these strategies into one platform by having your customer referral program set-up on a mobile application. Once a customer downloads the app you can use it to ask for referrals, provide incentives for those referrals, and make the entire process as simple and efficient as possible. We can walk you through the process of developing a customer referral program and setting it up as an easy-to-use app. Then, all of your happy customers can use the app to help you generate leads for your solar company.