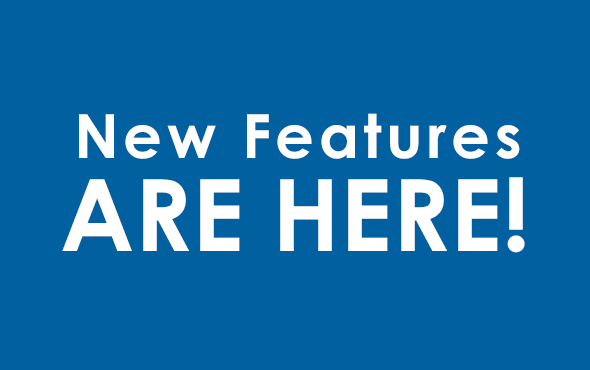 As you already know, GetTheReferral.com provides an App based referral program for your customers to send you referrals anytime, anywhere. It's the App that makes our program unique and it's largely why our customers have seen so much success.
GetTheReferral.com aims to provide a high quality product and service and deliver features that our customers want. We want you to know that we take comments and suggestions from our customers very seriously.
On that note, GetTheReferral.com is excited to announce the release of two new features. These features are available for all GetTheReferral.com Partner Companies.
Feature 1: Submit Referrals Online
Our mobile App is now available online! In other words, your customers will be able to sign up online and submit referrals online. Now, ALL of your customers can send you referrals, not just those that have a mobile phone. This online feature will have all of the functionality of the App. The opportunities for referrals are endless, when your customers can use both the App and online version to send you referrals.
When your customers register online, a SMS text message will be sent to them acknowledging their registration. The text will also include a link to the App Store for them to download the GetTheReferral.com App.
New Partner Companies will be given a unique URL (WebApp link). This URL is linked to your company and contains your company code. You can send out this URL, post it to your website or share it on social media. This link gives you the ability to quickly and easily share your referral program with everyone.
What if you don't have a website or you don't have the ability to create a referral webpage to share your program? Well, we have a solution for that as well. We are now offering new customers a custom referral webpage, with the WebApp link embedded. You will be able to send your customers to this webpage, so that they can learn more about your referral program and send you referrals.
Feature 2: Connect Your CRM to the Dashboard with an Open API
We have released an Open API to the GetTheReferral.com Dashboard, which allows you to integrate Dashboard functionality into your existing CRM. This API will allow you to choose what functions you want to integrate into your CRM and what functions you want your sales reps to be able to control.
In other words, you will now be able to track and manage all of your referral information from one place, your existing CRM. This means that you can move referrals through each stage using your CRM. You will still need to use the GetTheReferral.com Dashboard to pay your Reffiliates and send them push notifications.
GetTheReferral.com is very excited for these new features and we hope you are too. If you have questions, comments or concerns, please let us know. Contact us at 559.476.1679 or support@GetTheReferral.com.