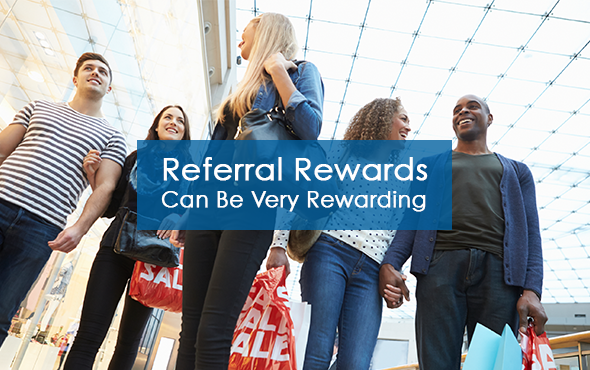 As a business, you may find yourself asking why you should reward your customers for their referrals. Simply put -- because you stand to gain a hefty reward yourself. You wouldn't ask an employee to do a job without offering to pay them for their time, so why ask a customer to take their time and promote your business without offering to pay them, too? Same as rewarding your employees can benefit your business, so can rewarding your customers.
According to the New York Times, 65% of all new business stems from customer referrals. That's a lot of new business! There have also been surveys done by Nielsen that show that people were four times more likely to make a purchase when they have been referred by a friend or someone they trust. Even if it's online, 49% of consumers have said that they are influenced to purchase a product based on recommendations given by their friends.
According to B2B Marketing Mentor, studies have also shown that over 50% of consumers were more likely to refer a business or a product if they were offered an incentive. That incentive could be monetary, social recognition, or inclusion in an exclusive program. 39% said they were more motivated to offer a referral when given monetary incentives (discounts, free items, or gift cards), however, increasing the amount of the incentive did not have an effect on the amount of referrals.
Given the information provided by these studies, and all of the other studies that show the same type of information, it would appear that offering an incentive-based referral program would just make good business sense. Let's take a look at the above-mentioned suggestion of offering a gift card as a referral incentive. According to Gift Card Granny, not only do gift card users, on average, spend more than their gift card amount, but 75% of those over-spenders will spend 60% more than the value of their gift card. That's a lot of extra spending you could be cashing in on by offering a gift card incentive for new customer referrals!
If you have questions on how referral rewards could help your business, please contact us. We would be happy to talk with you about how to start your own referral program and all of the benefits you could be reaping from it.