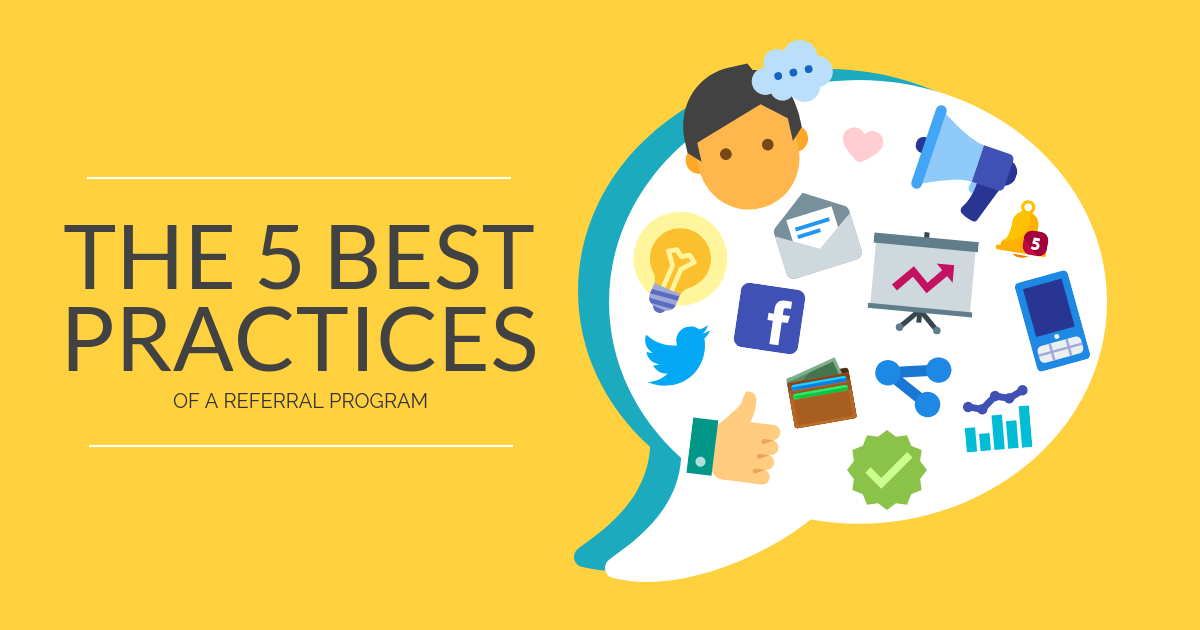 We know that implementing a Referral Program is important for every company; it turns happy customers into brand advocates and boosts any business from car dealers to solar panels. But I bet you don't want just any a referral program, you seek for the most effective and successful one, right?
On the lines below we explore 5 Best Practices we've seen with our customers that will take your referral program to another level!
#1 Turn Your Sales Reps Into Advocates Through Social Media
Your sales reps are constantly working to close deals, get happy customers and invite them to send referrals to your company. But how about using their networking power to advocate for your brand? By having reps sharing links through social media, they can have their friends and followers sign up as referrals.
#2 Use Push Notifications Strategically
Push Notifications is a powerful marketing tool: experts say that in 97% of the time, people read push notifications within four minutes. When you have a mobile app that allows you to send push notifications, you can create a unique communication channel to promote your brand.
#3 Be Creative With Your Rewards
You can be creative if you offer different rewards such as bank transfer, PayPal, virtual debit card and Gift Card. The more options you offer, the more chances you have to satisfy your customers and in return, get more referrals!
Offering rewards for different stages of the sales funnel has proven to be effective, so think about rewarding different amounts for qualified leads, deals, and extra efforts (get a bonus reward when referring 3 or more friends, or relate bonus with a time appeal: refer 3 friends today to earn more).
#4 Send Mass Emails to Past Customers - Stay Top Of Mind
If a past customer is not in frequent contact with you anymore, it doesn't mean he/she can't be a potential advocate for your brand. You can get past customers engaged by sending emails with your referral program link where they can download the app and refer friends and family. This way you re-establish communication with this target and also increment your business with zero investment.
#5 Track Your Results
To achieve the greatest results with your referrals, you must keep track of them: the fastest you contact a new lead, the greater the chances you get them qualified. Sales reps need to keep consistency on their work with referrals: check the program dashboard weekly and follow up within a short time.
It's also important to update referral status in real-time so that advocates can receive their rewards fast! It increases their excitement and chances to refer more.
With those practices, you will definitely take your referral program to the next level! Want to know more? Call us today and we will show you how our mobile app can help you institute an excellent customer referral program and increase your sales.