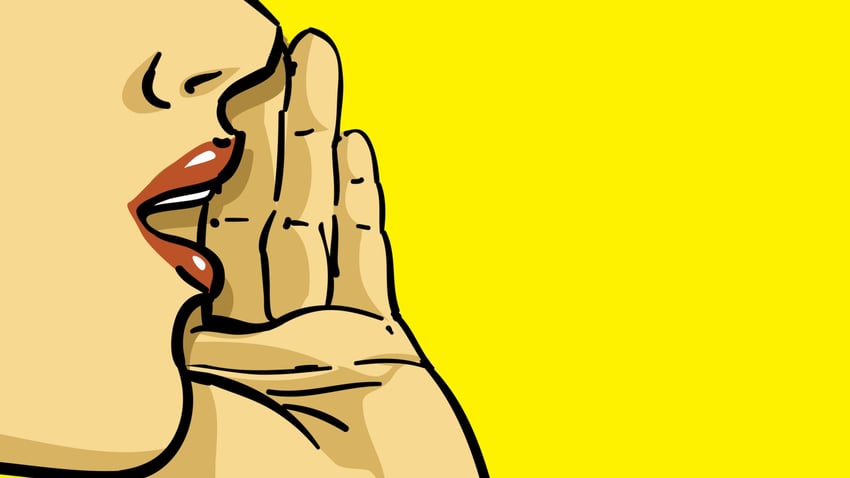 Why You Should Have a Referral Program
The easiest way to grow your business is to sell something else to an existing, happy customer. They have already bought, they value what they bought, and they value how you treat them, so they are warm (or hot) prospects for another purchase. They, in effect, refer themselves back to you, so they can buy again.
Some businesses, though, do not continue to sell, over and over, to an existing customer. A solar panel company won't sell another complete system to an existing customer. Most realtors won't sell another primary residence to an existing client for a while, and the same is true for most auto dealers.
But those customers still want to - and still can - help you to grow your business.
How can they do that?
By referring friends, family, co-workers, fellow gym and other club members to you so you can sell to them. They value how you treat them, they value what they bought from you, and why they bought it, so they are perfect ambassadors to help you sell more to people they know.
Successful businesses make the most of that goodwill by helping happy customers to find and refer new happy customers. A successful referral program is effective and efficient, and it delivers new business for little cost.
The trick is to create a great referral program, get your customers to 'buy in' to it, and for them to actually use it to bring in new customers. So let's take a quick look at how to promote your referral program.
The Easiest and Best Ways to Promote Your Referral Program
1) Social Media
Everyone (OK, almost everyone) uses social media. We are on Facebook, LinkedIn, You Tube, Twitter – the list is endless. We 'Friend' and 'Follow' people we know and even people we don't know. We like to connect with others, and we like to share as much about our daily lives as we can, and others like to share the same with us. We share pics of our meals, our vacations, our kids, our favorite teams, and we share good news and bad news.
So it makes sense to encourage our customers to share things about what they bought, why they bought it, why they bought it from us – and why their friends and followers should do the same.
Social media can be 'a lot more of the same' or it can be dynamic, exciting, novel – and beneficial. That is the holy grail of social media – to add benefit to our own lives and to the lives of our friends, family, associates, etc.
A great referral program does just that – it adds benefit to people's lives. The person getting referred benefits, the person doing the referring benefits and, of course, your business benefits. That is why social media is the ideal way to get the most out of your business's referral program. Social media works.
2) Email
All successful businesses use what the gurus call 'a sales funnel.' Basically, it is a method of connecting, personally, with customers, prospective customers and people who have referred someone – we call them Reffiliates because they will refer a lot of people if you make it worth their while.
Connect – Connect – Connect
Your referral system tells you that Customer/Reffiliate 'A' has referred Prospect 'B' to you. You want to immediately contact Prospect 'B', so you send them an automatic email. Your email:
Thanks Reffiliate 'A' (so the person referred by them knows you know it's a referral. It also sets the scene for a great customer experience)

Mentions a benefit your customers get by buying from you

Offers a specific reason for them to call in, phone you or write back to take advantage of that benefit

Thanks them for their interest, and reminds them to make the most of the benefit you offered
You can keep sending automatic emails to them until they do call in, phone or make contact in some other way.
You also keep your Reffiliate 'A' up to date with things, so they can keep reminding the person they referred to do something. You might do that by email or by mobile app – it all depends on what works best for your business.
3) Pick Up the Phone
If you sell higher price, higher value products or services like automobiles, solar systems, houses, etc. then, instead of following up by email, a more personal response may be better. If your Reffiliate 'A' knows that you will contact Prospect 'B' by phone, they will make sure you get their phone number – what could be easier than that?
Your Prospect 'B' expects a phone call, so when you or your sales specialist calls, they expect it, so the initial conversation is a warm one, not a cold call.
Final Note
You can grow your business in many ways – traditional marketing, newspaper ads, radio and TV ads, etc. And (or) you can use the power of personal contact, the power of a happy customer encouraging people they know to become happy customers as well.
All you have to do is set up your referral program then get your customers to use social media to produce prospects that you contact by email and telephone. They become happy customers, they refer others, and you grow your business more efficiently than was possible a few years ago.
We would love to explain our referral program to you, answer your questions, and show you how it will help you be even more successful, so please click here to contact us - because we want you as a happy customer as well!