How bad does it suck when your company is not on track to reach its sales goals? Do you feel the pressure to continuously produce more leads, and nurture those leads into sales?
You better hurry, the clock is ticking...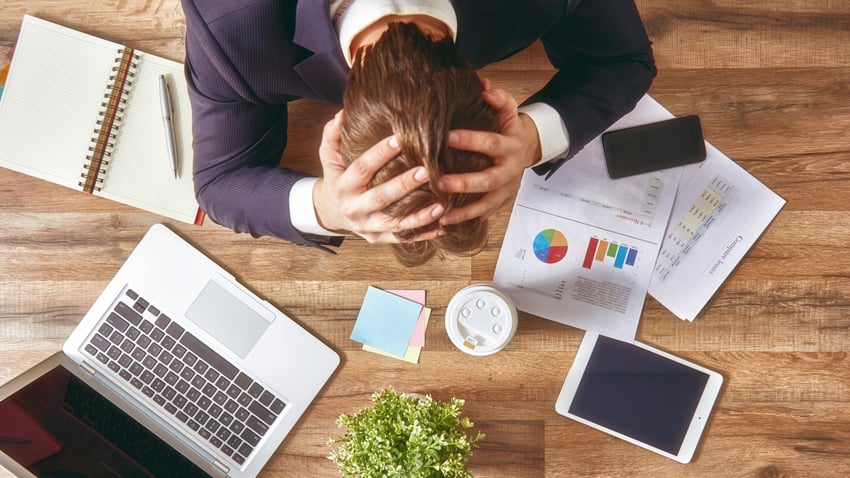 Don't freak out, take a deep breath. Get a grip, please.
This is the problem
You have a hard time asking for referrals. You don't do a good enough job asking for referrals, and you know it. You find yourself questioning when and how to ask for referrals when it should be a staple of your routine.
One thing is for sure. If you don't have a customer referral program, then you're missing out big time. And it's not enough to just have a customer referral program in 2017. You need to be asking people to participate all day, everyday.
91% of customers say they would give a referral but only 11% of salespeople EVER ask – Dale Carnegie
A recent study proved that out of over 7,500 referral leads, 45% of them closed!
Do you need to start asking for referrals more? Can you do a better job of executing your customer referral program?

Dont get confused now, you still need to be incredible at every turn. The foundation for a successful business hasn't changed:
Deliver on your promises; talk the talk and then walk it out
Provide an excellent customer experience; listen to your customers and understand their needs
Make sure they have the tools they need to be successful with your product and service
During the sales process, it's important to mention that you have a customer referral program and that you reward people who send referrals. Incentivizng for referrals will only make it easier for you to get referrals from your customers.
1. Referrals can be Found During the Sales Process
If you're doing a good job building value in the solution your company provides then asking for referrals, before the sale is complete, should be easy.
A simple approach: "Thank you for taking the time to explore our company more. We are thrilled at the opportunity to earn your business. We strive to ensure that you will be satisfied with us every step of the way. The level of service you are experiencing is not a fluke, we treat everyone this good, and a referral is the best complement you could offer. Let me tell you about our customer referral program, how it works and how we reward for referrals. Do you know anyone else that we may be able to help?
2. Find Referral Opportunities Right After You Closed the Deal
The moment you earn someone's business is a unique one. They have decided to trust you with their project, that means you have done a lot of things right. Now capitalize on that moment by asking for a referral.
Be direct: We are pumped that you have decided to work with us! I just want to remind you about our referral program and the rewards available. Can I help you get signed up for the program right now? It's easy and only takes a few seconds to get started.
Once you get people to sign-up for your referral program, it's easy to collect referrals from your customers (especially with a well-executed branded app marketing strategy). Be sure to nurture each customer relationship, even after the sales process, as they will be helping you to get more referrals.
Keep in contact with these customers, so that they are aware of new items that you are offering and deals that you might have going on, so that they can let their friends and family know.
Want to learn more about referrals and how to attract new customers? Click here.