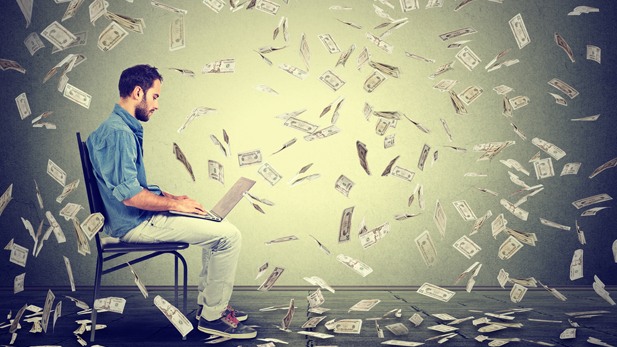 A customer referral program is a way for you to encourage your current customers to refer their friends and family to your solar company. Referrals are the best way for you to get qualified leads because the majority of people trust the recommendations of their friends and family. And, when it comes to a big purchase like solar panels, referrals are even more important. Just one recommendation from a trusted source is at least five times more impactful than a paid piece of advertising for big purchases. You can use a customer referral program at your solar company to harness the marketing power of customer recommendations. There are three key elements that need to be a part of your customer referral program.
1. Ask your customers for referrals
Asking your current customers for referrals is an essential part of creating a customer referral program for your solar company. You need to let your customers know that you want them to send you referrals. Educate your staff and sales force on your customer referral program so they can pass that information on to current customers. Make asking for referrals a part of the interactions that happen throughout the sales, installation, and/or follow-up process.
2. Give customers an easy way to provide referrals
You put a lot of time and effort into creating an excellent customer experience throughout the solar panel purchasing and installation process. It is important to continue thinking about the customer experience when it comes to creating a referral program. Research on customer expectations shows that providing an experience that requires minimal effort can improve loyalty to your company. You must make your customer referral program easy to use if you want to receive referrals. Just like you, your customers have busy lives and simply do not have the time to go through a complicated referral process. One way to make the process easy is to create a custom mobile app that your customers can use to send over referrals.
3. Offer incentives that will motivate customers to provide referrals
Offering incentives to customers for referrals is the third essential element of creating a successful customer referral program for your solar company. Even when you create an easy-to-use app for your referral program it will still require some type of action from your customers. They will have to download the app and enter in information about themselves and the referral. When you offer compelling incentives for providing referrals you can significantly increase participation in your customer referral program. Since solar panels are a big purchase, you can set up tiered incentives at different stages of the sales process. For example, you can provide a small incentive for any referral that leads to a sales call. You can offer a larger incentive for any of those referrals that result in a purchase. The type of incentives you provide and the way you structure those incentives can both impact the success of your customer referral program.
A well-designed customer referral program can help you harness the power of customer recommendations. In order to get the most qualified leads from your current customers you have to be intentional about asking for referrals and create an easy-to-use program with great incentives. If you want help creating a customer referral program for your solar company, visit GetTheRefferal.com for tips, tools, and expert guidance through the entire process.