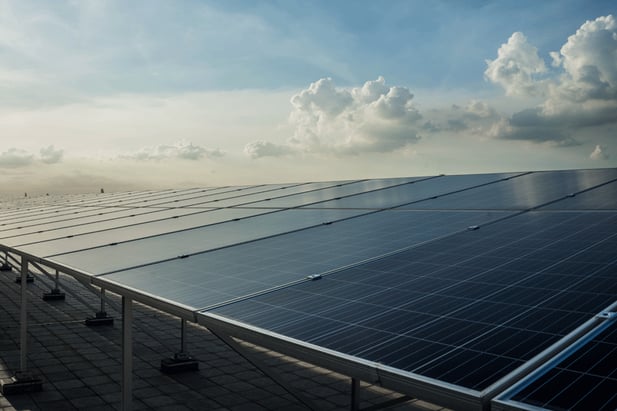 As you look into the different ways you can generate leads for your solar company you will find that there are a lot of different opinions, ideas, and strategies on the topic. In order to avoid getting lost in the information that is available, you need to get specific about the type of leads you want. Solar panels are not an item that people simply run to the store and grab on a whim. They are a major investment that people spend time thinking about and researching before making a decision. In the solar business you should be looking for quality over quantity when it comes to finding leads. Solar companies can find qualified leads in three main places: online sources, professional partnerships, and customer referrals.
Through your website and other online sources
The type of leads you get from online sources can vary in quality. In fact, many business owners get frustrated at the seemingly useless leads that come from common online lead acquisition tactics. But, there are ways to find qualified leads through your website and other online sources. One of the most effective ways to draw high quality leads to your solar company's website and social media is to become an online authority on the solar business. You can do this by committing to educate people about the benefits of using solar power. This draws people who are looking into using solar power to your website during the course of their research. Consumers in today's market use the resources at their disposal to help with major purchasing decisions. One of the resources many consumers use is online content such as blogs and white pages. In fact, the research shows that 47% of buyers viewed 3-5 pieces of content online before they take the step of contacting someone at the company for more information. Potential customers are online looking for more information about solar power. Draw them to your solar company by providing that information through your website, social media, and other online sources.
By partnering with other businesses and organizations your customers use
There are a number of businesses and organizations you can partner with to help you find qualified leads. The leads you get through referrals from these places will usually be more qualified than ones that come from traditional marketing efforts. For example, companies that build homes or replace roofs may come across people who are interested in adding solar panels. And, because they understand the construction process people may ask their opinion on adding solar panels to their roof. If you develop a working relationship with businesses in that space then you can become the solar company that they recommend to their clients. The same is true for organizations that your potential clients work with or admire. For example, many people consider solar panels because they want to reduce their carbon footprint on the environment. These same people may be involved with organizations in your area that work to protect the environment. Partnering with these types of organizations is a great way to volunteer in your community and make sure the people who are interested in solar power know where to find your business.
Through a customer referral program
When you create a customer referral program for your business it gives your customers an easy way to provide you with qualified leads. The research shows that people are more likely to trust a recommendation from someone they know than any other type of advertising. In fact, Nielsen found that up to 90% of consumers trust a recommendation from a friend or family member. For solar companies, this information means that a high quality customer referral program is essential. You need to provide your customers with a program that is easy to use and has clear incentives. One of the most effective ways to do that is to have a mobile app developed for your customer referral program. People use apps on their phone more frequently than web browsers. By having an app created for your customer referral program you will make it as easy as possible for your current customers to provide you with valuable referrals.
Finding qualified leads does not have to be a complicated process. Focus on providing your customers with useful content, developing good relationships in the community, and satisfying your current customers in order to start the flow of qualified leads.