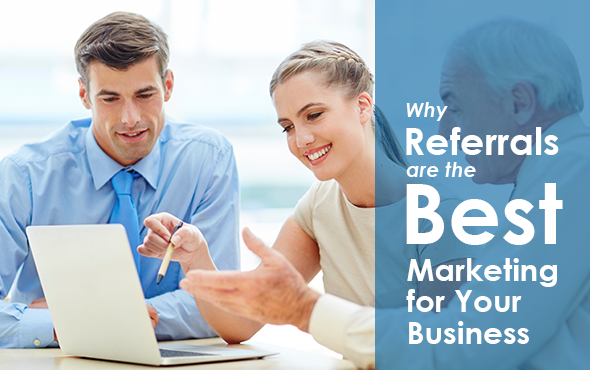 Businesses are looking for other marketing strategies for their company. The television advertising business has become crowded, and radio advertising is almost obsolete. Building your business off referrals is the best marketing strategy for today and tomorrow.
Here are 3 reasons why referrals are the best marketing for your business:
1. Cheaper
Salespeople talk for your business, and you compensate them in the form of a salary or commission. Meanwhile, customers spread your brand to their friends, and you don't pay them a dime. The current customers who talk about your business are your free advertisers. The only costs will be the rewards for those customers. Instead of focusing on the advertising budget, you can build your business with rewards for customers who refer your business to their friends.
2. More Organic
The advertising business has boomed dramatically. There are millions of brands, products, and services for consumers to use. How will your business stand out among the rest?
Most Americans are tired of the television and radio ads telling them what to buy. They've lost the corporation's trust. Before buying products, most Americans only trust their friend's opinion. With a good referral program and a good product, friends will be more likely to spread their opinion of your business to their friends -- for free.
3. Less Work
With radio and TV advertisements, you have to figure out exactly what to say, how to say it, what the ad should look like, what the model should like, and how to keep the entire project under budget. Referral software programs do all the work for you. They track leads, customers, referrals, rewards, and any other referral data you need for your business. All you have to do is ask. Asking for referrals is easy, whether you're in a face-to-face meeting or asking for referrals online. The hard part is finding the right referral program for your business.
Referral programs are cheaper, more organic, and provide less work for you and your company. If you have any questions about referrals, or if you would like to check out our referral program, contact us at GetTheReferral.com. We provide a referral program that's flexible, customizable and easy to use for all businesses.