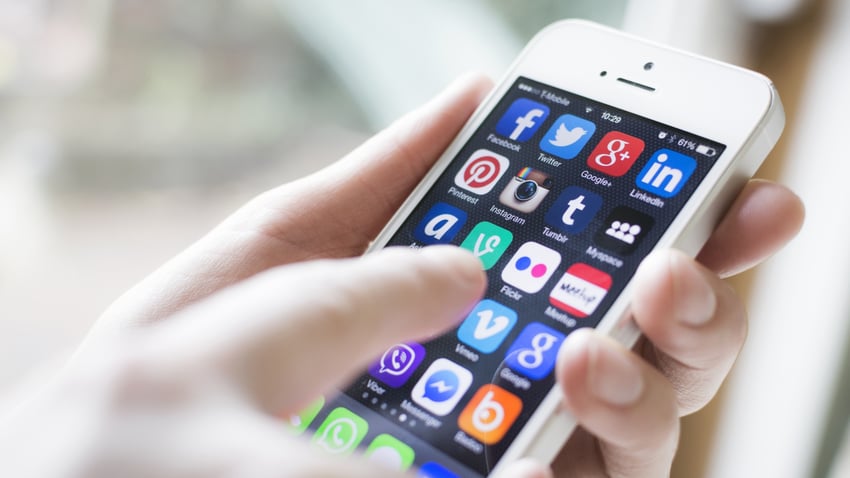 It's no mystery that referred business is good business; customer referral leads have the highest closing ratio. Heck, customer referrals are the best type of business there is.
Creating an environment where you can more easily and consistently be the recipient of customer referrals is what you should be striving for!
Mobile is Where You Can Easily Find Your People
Check out these facts-of-life that you need to understand:
Okay, okay. Mobile is King. A Branded Mobile App Though?
Look no further than to recent studies to learn reasons why people use branded mobile apps:
It gives them the ability to stay informed about company news, appointment updates, etc.

Navigating to a brand's mobile app is easier than visiting a company's website or social media page

It's easy to access company rewards and offers,

like a customer referral program
Oh, That's Why There's an App for That!
SMB's are no longer exempt from having a mobile application. In fact, a recent report found that nearly half of all small and medium-sized businesses will develop a mobile app by the end of 2017.
In our mobile-first world, a mobile application affords a brand the unique opportunity to connect and engage with their audience in a very personal way. And one of the most powerful benefits a brand experiences by having a mobile app: they get to occupy a valuable piece of real estate on their audience's mobile devices.
When your customers, prospects, social media followers, professional networks, community members, friends and family are equipped with your mobile application, you have a clear, direct channel to communicate with them. With your brand's mobile app, you get to stay in control of content distribution and the user experience.
You Need a Mobile App Built for Revenue Generation
A mobile app is not a only branding play. It can't be. It must be a revenue-focused marketing asset that is built to primarily support revenue-generating activities, like a customer referral program and online review generation.
That is why we focus on executing a robust customer referral program through branded app marketing strategies.
Our goal is to help you do more business; a mobile app is a powerful sales engine. Our customer referral software refers, reminds and rewards - easily and automatically.
This Will Help You
We recently published The 5 Step Guide to a Better Customer Referral Program that is being used by many companies to help them create, or improve upon, their customer referral programs. We think it would be really helpful, check it out.
If you would like to learn more about how our referral marketing software can work for you, your sales reps, your customers and everyone they refer, please click here to contact us and arrange a quick demo.